Painting Bridges: Uniting Community with Art In July 2012, Howie Motenko conceived of a community art project utilizing the photographic technique of light painting on the historic stone bridges of Acadia National Park. His idea was to assemble a team of volunteers who, wielding flashlights, would "paint" a bridge with light while he created a long-exposure photograph. For the next nine months, a growing cohort of co-artists journeyed at twilight to each bridge on Acadia's carriage roads. By spring of 2013, stunning photographs of all 16 historic Rockefeller bridges and both gatehouses had been completed with the help of 150 volunteers. This website contains: an image gallery and a project blog.
---
Aluminum prints available for purchase, visit our online store.
---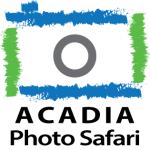 Check out Howie's new venture: Acadia Photo Safari – leading photography workshops in Acadia National Park, while helping folks learn how to use their digital camera (taking the camera off auto mode) and create compelling images.